Episodes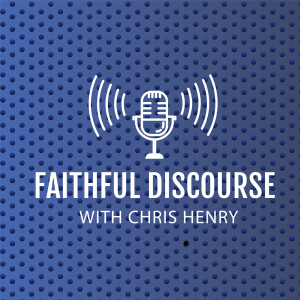 Wednesday Nov 29, 2023
Wednesday Nov 29, 2023
In this Faithful Discourse episode, respected scholar and Professor of Sociology Andrew Whitehead, author of American Idolatry: How Christian Nationalism Betrays the Gospel and Threatens the Church, joins Chris to discuss the impact of Christian Nationalism and some faithful responses to it. Conversations at the intersection of religious faith and public life—like this one—can be uncomfortable and challenging, which is precisely why they are so important. As Andrew said in the closing moments of this episode, "Onward together."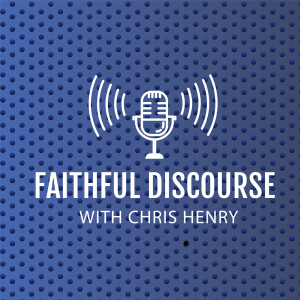 Wednesday Nov 15, 2023
Wednesday Nov 15, 2023
In this episode, Chris sits down with his friend and colleague, Rev. Dr. Winterbourne Harrison-Jones, pastor of the historic Witherspoon Presbyterian Church in Indianapolis, to discuss their common call to public ministry, the necessity of friendship, and the life of congregations.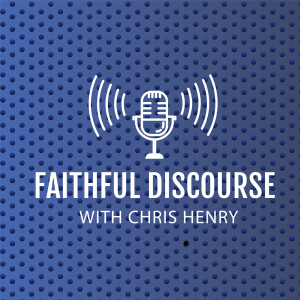 Monday Oct 16, 2023
Monday Oct 16, 2023
In this conversation: Rev. Gracie Payne. Gracie, an ordained Presbyterian pastor who serves as the Director of Young Adult Engagement at Second Presbyterian Church in Indianapolis, shares insights into the spiritual lives of young adults and a vision for a compelling and faithful future.
Rev. Christopher Henry
Chris Henry, Senior Pastor of Second Presbyterian Church, is a gifted preacher, strategic leader, and devoted teacher who believes in the power of faithful discourse—bringing together voices from different professions, backgrounds, and beliefs to explore the intersection of faith and civic life. Chris lives out his call to congregational ministry and leads out of his conviction that churches have both the capacity and the mandate to be places of transformation in individual lives, the broader community, and the world.
Chris is a graduate of Duke University (BA in Religion) and Columbia Theological Seminary (MDiv). He served churches in Atlanta, GA, before his call to Second Presbyterian Church in Indianapolis in 2018. Chris is married to Rev. Sara Hayden, who serves as Director of Apprenticeships, Residencies and Leadership Cohorts for the 1001 New Worshipping Communities movement of the PC(USA) and hosts the New Way podcast. Sara and Chris met as students at Columbia Seminary and were married in 2008. They are the parents of two sons, Samuel and Benjamin.
Chris loves running long distances, coaching his sons' sports teams, cheering for Duke basketball, reading biographies and novels, exploring the mountains of Colorado and North Carolina, and spending time with Sara, Sam, and Ben.